SHIPPING - We ship all orders via the United States Postal Service, each with a tracking ID, by the most economical mail class. We make every effort to get your order to you as quickly as possible but you must be prepared for possible delays because of weather or other reasons. We are finding that most 1st class packages arrive as quickly as expedited mail.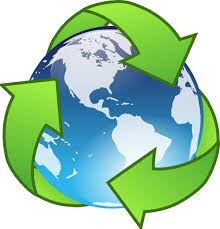 In order to keep costs to the customer down, we are fanatical about utilizing recycled mailing and packing material whenever possible.
SHIPPING CHARGES - 0.01 to 9.99 - $4.25; 10.00 to 29.99 - $5.25; $30.00 and Up - FREE
ADDITIONAL FLAT-RATE SHIPPING CHARGE -
is sometimes (but not often) assessed on each heavy merchandise item. We apologize for this but it is the United States Postal Service who sets the rates.
BACKORDERS - Backorders are a way-of-life for uncertain items and we do our best to NOT have them. We very seldom are faced with the challenge of needing to backorder merchandise, however, should it become necessary, the shopping cart will not permit ordering more than stock on hand. If this happens, please check back in a week or two There is one notable exception - SPECIAL ORDERS. We do NOT process the credit card payment until the merchandise is shipped to you by USPS. Once your special order has shipped there will be NO refund or return.
ORDERING - Order with confidence, using our secure encrypted servers. Please be aware that you do NOT have to become a registered customer to make a purchase. Discontinued merchandise on this web page is - FIRST COME, FIRST-SERVED! US MAIL ORDERS - We DO NOT offer an order option by US mail. Please rest easy that all orders are via secure, encrypted servers and you can order with confidence. INTERNATIONAL ORDERS – We DO NOT accept international orders unless from a United States APO or FPO.
GUARANTEE - We offer a 30-day guarantee and return privilege if items are in new, undamaged and saleable condition. Returns must be accompanied by shipping invoice and any product tags and packaging.
REFUNDS - We do NOT give refunds for sale merchandise, shipping charges, special orders, custom-made merchandise, rings (these are special ordered direct from the US manufacturer for the customer), collectibles, or clothing items such as hats (due to health reasons). Refunds are made within 3-5 days by cash if under $10 and by bank money order over $10. We try to keep the hassle down and it's not worth processing a card transaction for such a small amount.
DISCOUNTS, SPECIAL NOTES

| | |
| --- | --- |
| Loyalty Discount | All returning registered customers receive an automatic 2% discount on all products forever! That includes sale merchandise. |
| Special Promotions & Coupons | Occasionally we will offer special discounts or coupons, for example, Veterans' Day. Look for them. You never know when they'll appear! |
| Free Shipping | Free shipping is applied to all orders $30 and up |
| WYSIWYG | "What you see is what you get". This indicates the photo shows the condition of the item if it is used or obsolete. What you see is what you get! All our merchandise (unless indicated otherwise) is in new condition, however some pins may accumulate slight 'scuffing' from stock wear. |