BACKORDERS - We very seldom are faced with the circumstance of needing to backorder merchandise. However, should it become necessary, we notify you immediately. Under normal circumstances a backorder is filled in two weeks or less. There is one notable exception. If the quantity ordered of a particular item is excessive it may take up to six weeks to fill the order because It may entail starting a plant production line up to produce the large quantity you have ordered. We do NOT process the credit card payment until the merchandise is shipped to you by USPS Priority Mail. Please be advised that a very large order constitutes a special order and is not refundable once production has begun.

We ship all orders via the United States Postal Service, each with a tracking ID, by the most economical mail class. We make every effort to get your order to you as quickly as possible but you must be prepared for possible delays because of weather or other disruptions. We are finding that most 1st class packages arrive as quickly as expedited mail.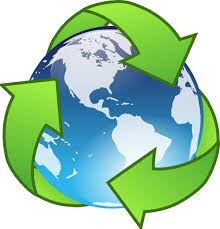 In order to keep costs to the customer down, we are fanatical about utilizing recycled mailing and packing material whenever possible.
SHIPPING CHARGES - 0.01 to 9.99 - $3.50; 10.00 to 14.99 - $5.00; 15.00 to 39.99 - $6.50; 40.00 and Up - FREE

ADDITIONAL FLAT-RATE SHIPPING CHARGE - is assessed on each heavy merchandise item and some of the larger books. We apologize for this but it is the United States Postal Service who sets the rates.


SHIPPING RESTRICTIONS – If your order is from California or APO/FPO, we CANNOT ship the dummy inert grenade complaint department novelty to you and the purchase amount for the items are immediately refunded.